Ok every once in a while, I get my hands on a new computer. First comes buying a laptop or computer. You will need to know what you want before you go and buy a one. Decide if you will want a PC or Apple...
PC
A new PC [today] comes with the "Windows Vista" operating system [OS for short]. A Windows Vista computer is for anyone who wants to do anything. From watching movies to just surfing the Internet, Windows Vista is great.
Windows OS is put on many computers from numerous companies like HP and Dell and can vary in type. There are Laptops, Desktops, and Netbooks (Mini-Laptops).
The bad thing is that it needs constant updating of firewall and security. Plus the OS itself is buggy and it is a memory [RAM] hog, or it can run slow at times. Plus the user interface is not that user friendly and many people will find it frustrating.
Typically, Windows PC's are the most customizable for your budget. You can, also, easily upgrade them to fit your needs now or later.
If you want to buy a PC now, you can. But I definitely recommend waiting for Windows 7. It is a MUST HAVE upgrade. It uses up less RAM and it can run efficiently on all types of PC's. Don't believe me, some people are already running the Windows Beta on their Netbooks. Plus, you will more likely get a better running system when it is pre-installed with Windows 7 already.
Apple
Apple sells computers called that run on their operating system, "OS X". OS X Leopard [OS X 10.5] is the current version of OS X.
The current models are as follows:
Macbook [standard Apple Laptop 13.3" screen, $999+]
Macbook Pro [expensive, but powerful professional grade laptop 15"-17", $1699+]
Macbook Air [very thin 13.3" screen 1699+]
Mac Mini [low tier Apple Desktop, small design with a big punch, no keyboard or mouse $499+]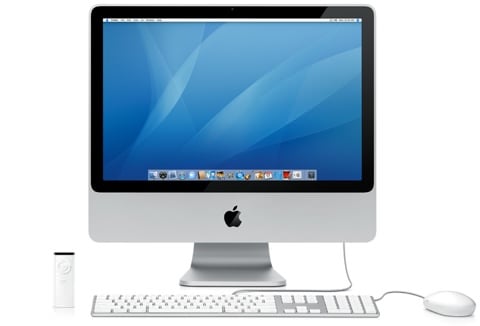 iMac [all-in-one desktop with a 20 or 24 inch screen, powerful $1199+]
Mac Pro [most expensive model, most powerful, fully upgradable, professional grade desktop $2200+].
All of today's Apple computers come with an Intel Core 2 Duo Processor [2 cores] with the exception of the Mac Pro which can run on the Intel Xeon Processor which can run up to 16 cores.
OS X is a special OS, in the sense that it almost never gets a virus. Also, OS X has a very unique design and is far more efficient in processing speed than Vista. The user interface is more intuitive than Vista's and has a clean, simple look.
Macintosh computers [Macs for short] also have a utility called Boot Camp that comes standard with OS X Leopard and Tiger that can run almost any other OS including Vista and XP. This will only work on Macs on an Intel Core based processor. Macs can be used for high performance video, photo and website design, and is a favorite among filmmakers, producers, photographers, etc.
You will find that games and a Mac don't go together. Plus, heavily upgrading your Mac can only be done on the "Mac Pro" model computer because it has removable parts. You can upgrade on the current Macbooks, iMacs, and Mac Minis but it can be hard to do. Plus, Mac computers are very expensive when compared to PC's but Macs do last longer than a typical PC. I would suggest waiting till after June to get a Mac because you can expect Apple to do some upgrades to their computer line up with the release of their new OS, OSX Snow Leopard [10.6] Its is expected to run better than its predecessor.
PC-What to Do?
When buying your new PC, you are not required to buy "Anti Virus" software. You can easily get great anti virus software for free on the internet. If anti-virus came with your PC, good. Just check to see if it's a trial version. Typically, trial versions run only for 6 months then they bug you to pay a subscription fee to continue service. If you are willing to pay for it, its good but you can find comparable software and services for free online.
Setting up your PC or Mac is a blast. When you turn it on, it typically asks you for your name, address, and things of that nature. Then, it will ask you to make accounts for your computer. This is only necessary if you have more than one person using the computer. One of the first things the computer will ask you to do is update your system. This will be done only of your computer is connected to the internet. It this may take a few minutes to do, but it is worth it. It is vital that you update your computer often so it can run the best it can.
For PC – What do I do?
-I delete the programs that I don't want or need. This is to get the most out of my Hard Drive and programs installed on your Drive slow down your computer. Also I clean up my desktop so it isn't so crowded.
-I then go to Start>Run>msconfig. Then the startup tab and delete the processes [software] that are un-needed on the start up of your computer.
Software to get:
• Mozilla Firefox, is faster than Internet Explorer and runs Java script faster
• Download/Install/Update Java and Adobe Flash to play internet games and watch most videos on Google/Youtube/Hulu and almost every other video site
• CCleaner to clean my PC ever week or so. Less than 1min to run.
• AVG for your security. It's one of the Best free anti-virus protectors
• iTunes to listen [and/or buy]music
• VLC Media Player to watch movies and videos of any format
• Frostwire to get my music and videos
• AIM/MSN/Yahoo Instant Messenger/Skype to talk my friends. [Skype may require mic]
For Macs – What do I Do?
Apple computers come with almost everything you will need to use right out of the box. But programs are still needed and the system also needs to be update. Restarting is required.
Software to Get:
• Mozilla Firefox
• VLC Media Player
• Adium, which is an AIM/MSN/Yahoo Instant Messenger client
• Frostwire
• Transmission – Torrent Client
• Growl – Notification Software
• Skype [May require mic]
So if you want to get a new computer, just get the one the best suits you. I recommend going to your local Best Buy to check out the Macs and PCs side by side to see which one you think would make you happy.
For more info on any of the things in this article, please refer to the respective sources on the bottom of this article.
Mozilla Firefox
Java
Adobe Flash
AVG
[PC]
CCleaner
[PC]
iTunes
VLC
AIM
MSN Messenger
Yahoo Messenger
Adium
[Mac]
Frostwire
Skype